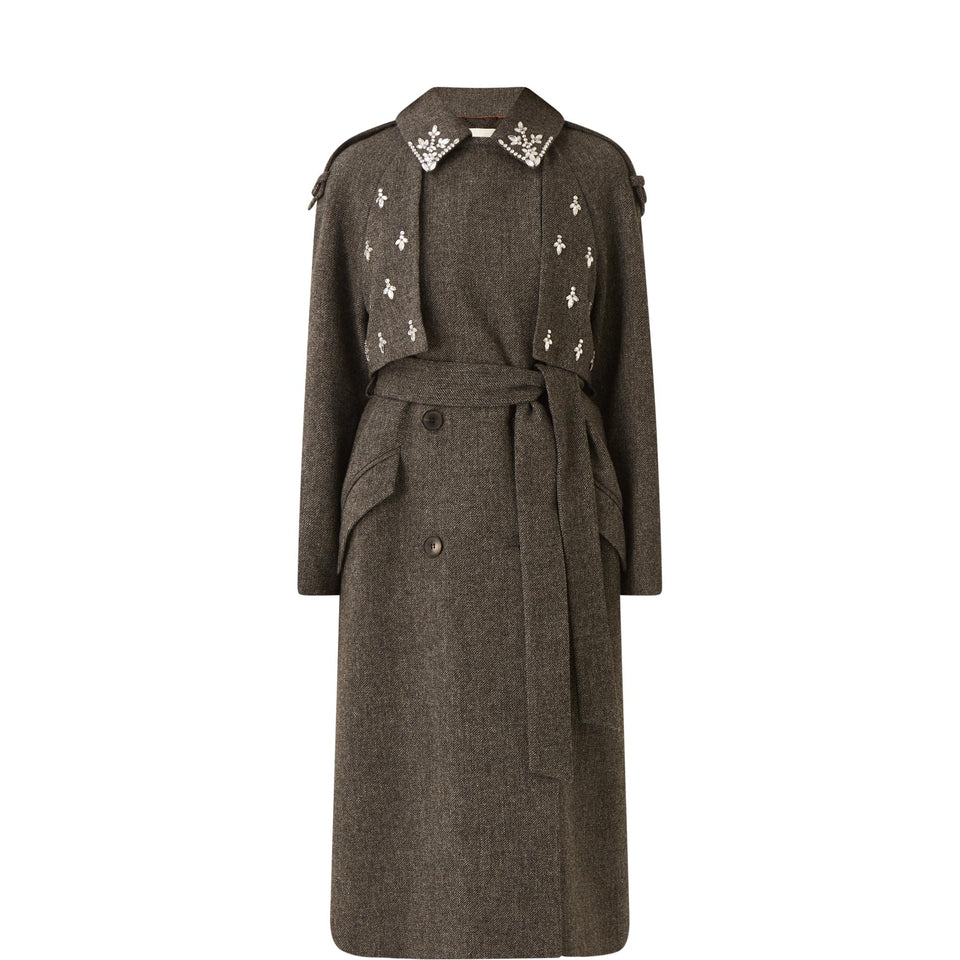 Aerin Beaded
Beaded Trenchcoat cut in Fine Twill Wool, Double Breasted silhouette, front and back flap, with Shoulder epaulette detail and belted waist.

Please note there is a 8-day waitlist for this piece- each piece is created for each client. Once you place your order we will hand bead your piece for you. Any questions, please email us. 
Limited edition piece, hand-cut and expertly tailored in Europe. 
Natural horn double button closure. Lined in satin viscose, with auburn facing trim. 
Please note Model is 5ft.10, size 6, wearing size XS. 

XS- 8
S-10
M-12
L-14/16
Any questions- please contact us  info@thelandskein.com